AS A TRAVEL GROUP, SCHOOL CLASS OR LARGE FAMILY
Group trips to the Ski Juwel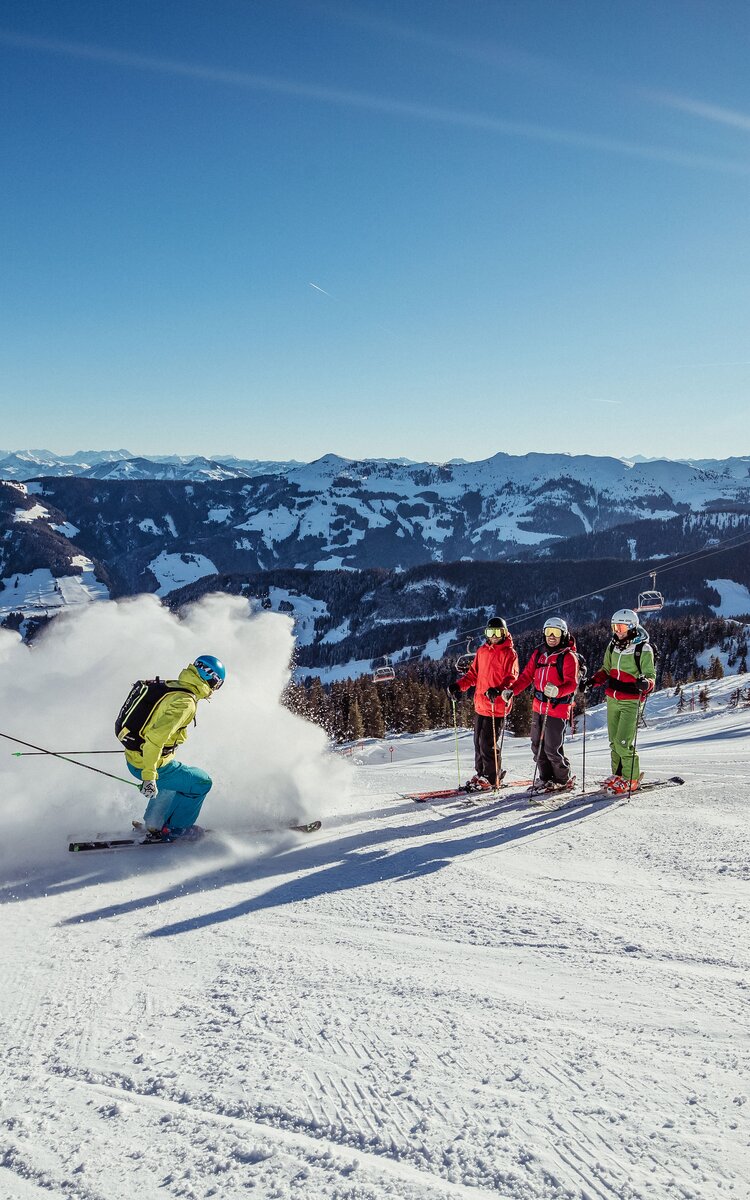 As a travel group, school class or large family...
We look forward to all groups visiting us in the Ski Juwel Alpbachtal Wildschönau and are happy to assist you personally to ensure a smooth process. From detailed offer preparation, ticket preparation and registrations for ski rental - we are very happy to assist you.
Simply send your general enquiry by e-mail to info@skijuwel.com.
If you are interested in specific topics in the regions, please contact the local contact persons directly.
Cable car office Alpbachtal:
Cable car office Wildschönau:
Send a request
Important details at a glance
Group rates apply from 15 paying persons.
A free ticket is only possible if you arrive together on the ski day.
Children's age groups: 2007-2016 (carry photo ID, checks at the readers).
Youth age groups: 2004-2006 (carry photo ID, checks at the readers)
Children born 2017 and younger are carried free of charge within the framework of the respective valid transport regulations.
All tickets are non-transferable! A fine will be levied in the event of misuse.
All tickets in the SKI JUWEL ski area are contactless (deposit € 2.00 for a 3-day ticket or more),
Prices in EUR including 10 % VAT.
Errors and price changes excepted. All prices without guarantee.
Information on prices