skiing like a pro
Race courses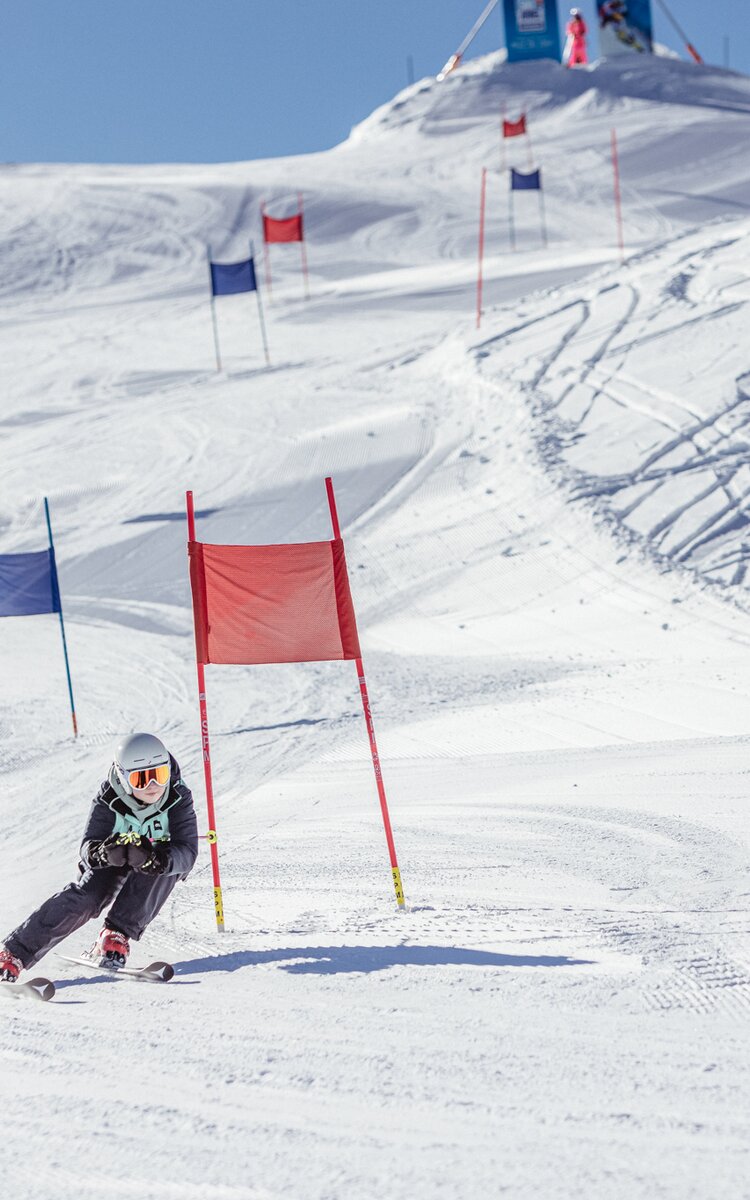 If you want to ski like top skier Eva-Maria Brem, you should try the speed check at Wiedersberger Horn, the giant slalom course at Schatzberg and visit the race and training centre in Niederau.
Race tracks in the Wildschönau
Markbachjoch
Pure speed can be experienced in the Race and Training Centre in Niederau with automatic speed measurement. There is also a carving zone, a slalom lane and another giant slalom track. At the Speed Track there is the possibility of competition, timing and speed measurement for professionals (e.g. ÖSV and DSV teams) as well as ski clubs and company races. Permanent giant slalom and speed track with timing.
Schatzberg
The "Schatzberg Racing Zone" is located at the Gernalm descent (no. 12) on the Schatzberg and is another giant slalom race track, but without speed measurement.
Speed check on the Wiedersberger Horn
Who has waxed their skis best? At the speed check in the Ski Juwel Alpbachtal Wildschönau ski area, or more precisely at the Mulden downhill run (no. 62) at Wiedersberger Horn in Alpbach, the time is measured on the closed-off race track. Simply activate the trigger with your ski pass, gain momentum and race down the slope.
The time is of course displayed live on the ski slope and the results can also be viewed at www.skiline.cc ! On the boards, ready, go!