SKI JuWEL NOT ONLY SHINES DURING THE DAY
Night skiing and tobogganing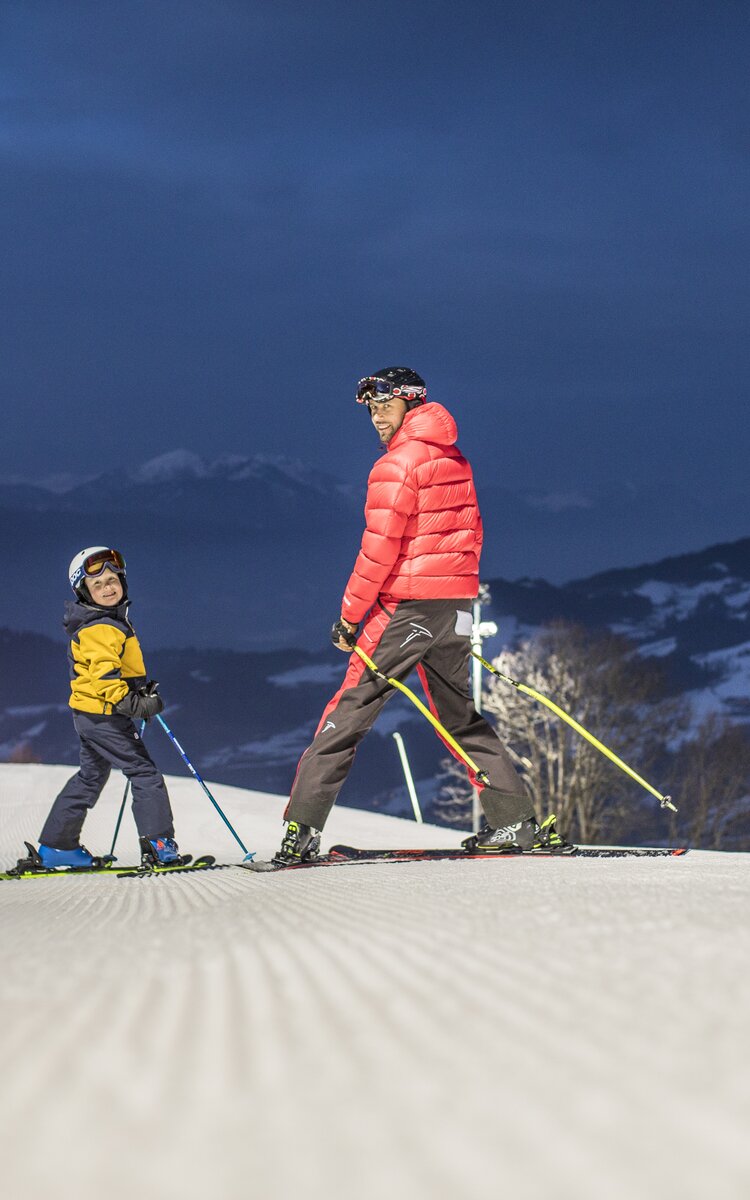 Floodlit skiing and tobogganing
For all night lovers and motivated fans of the slopes, the skiing day does not end at 04:00 p.m.
Guests experience a unique skiing feeling, for example, when night skiing at Reither Kogel. It is one of the most popular night skiing areas in Tyrol.
Night skiing on the Reither Kogel
From 29 December 2023 until 02 March 2024 every Friday and Saturday the skiing fun is extended into the evening hours. In Reith i. A., the slopes are transformed into a magical ski paradise from 06:30 p.m. to 09:15 p.m. The Reither Kogel has already been named the best night skiing area by the world's largest ski test portal "Skiresort.de".
Go Night Skiing
Night skiing & Night tobogganing at Roggenboden
In the Wildschönau, too, the fun on the slopes continues every Wednesday and Thursday evening by floodlight from 07:30 p.m. to 09:00 p.m.
On Roggenboden, tobogganists also get their money's worth. Special piste toboggans on skis enable a speedy descent on the illuminated, snow-covered toboggan run.
Advance booking by telephone at the Hotel Talhof is required,
Skiing & Tobogganing at night